ONE-ON-ONE Private LESSONS
Everything starts with the right guidance and instruction.
Here at Music Makers, we take our students from the lesson room to the stage. And everything starts with the right private instruction. Our teachers know what it takes to equip each student with the skill, the technique and, perhaps most importantly, the confidence needed to joyfully make music. We offer private music lessons for drums, guitar, bass, piano, voice, ukulele, violin and more! Lessons start out at 30 minutes for beginners, but as you move forward, you may feel the need to increase the time of your lessons depending on your progression.
ONCE-A-WEEK LESSONS
ONE 30-MINUTE LESSON = $30
ONE 45-MINUTE LESSON = $45
ONE 60-MINUTE LESSON = $60 or $55*
Although we strongly encourage weekly lessons, we also offer every-other-week lessons.
*A $5 discount applies when hour-long lessons are held weekly.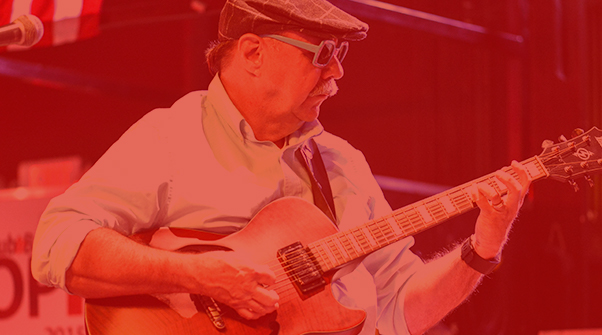 As a reminder, private music lessons include homework. Whether it's one exercise or one composition, as a progressing student, you will be expected to play during off hours at home. Be sure to make the most of your experience by doing your recommended homework. We want to see you or your child achieve the musical goals necessary to become an accomplished musician!
Take a peak inside Music Makers Headquarters!
"

We absolutely love Music Makers! My daughter looks forward to every single lesson and the Music Makers LIVE session!

"

— Kate Houston

"

They are passionate about music education, and they work hard and joyously every day to deliver on customer expectations. Our children have been training at Music Makers for years, and we don't want to go anywhere else.

"

— Kendall Meddows

"

Amazing staff and amazing place! Love the family atmosphere! My son enjoys coming here every week for guitar lessons.

"

— Natalie Rodriguez

"

My daughter loves coming here every week and Robert is the best teacher around!

"

— Savy Beng

"

A great place for everyone of all ages to learn and appreciate what music really is.

"

— Bill Thow
Dream of being in the limelight?
Teamwork makes the dream work.
Maybe you want to rock out with others or just see what it's like to be part of a concert event. Music Makers LIVE is the program that teaches you how to work as a team and perform real, live music at a real, live venue. Rock on!